Many of the Eco-Innov beaconing products allow to customise the color and the illumination mode of the LEDs.
Regarding the choice of LED colors: professionals and users will appreciate the different color temperatures available for whites in 6500K, 4000K, 3000K, 2700K, accompanied by amber, red, green and blue colors.
Temperature and LED color options available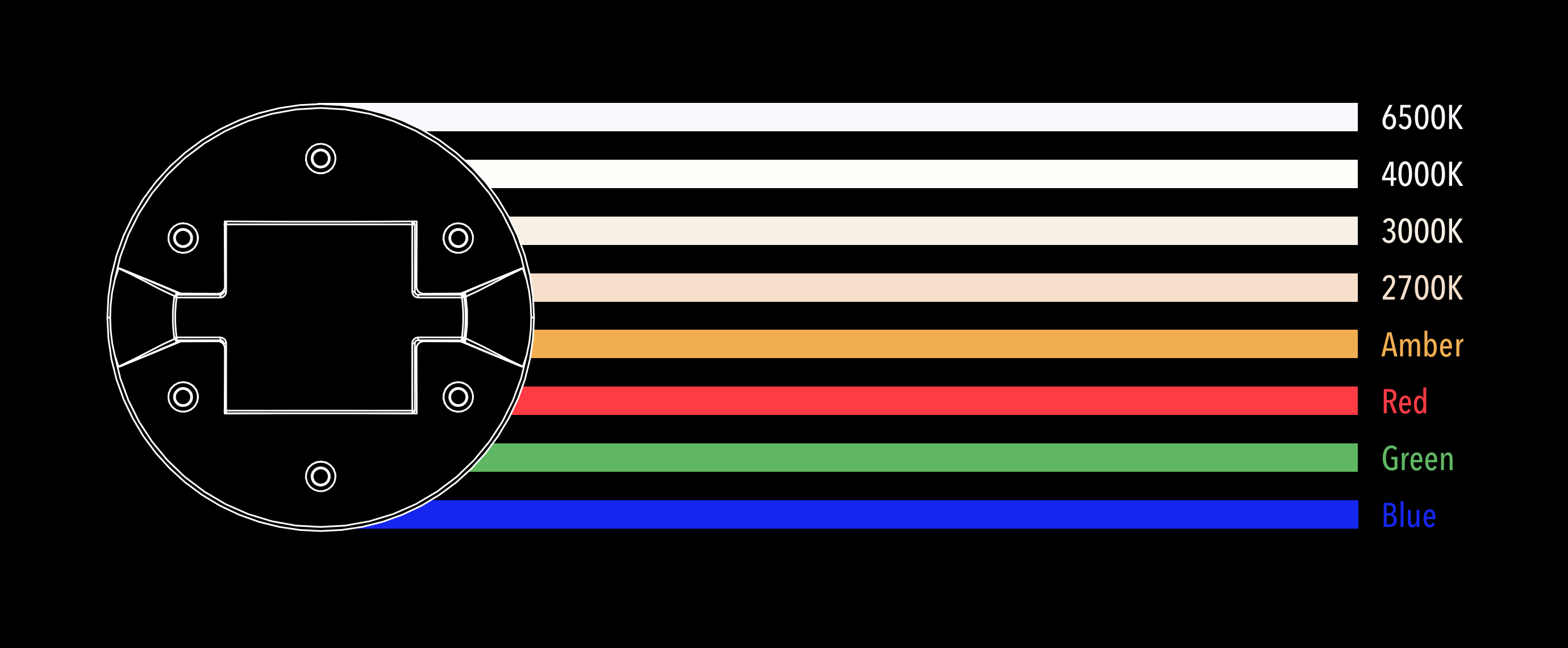 Our product range also offers a wide variety of illumination modes according to each models:
Constant
Blinking
Synchronised blinking
Glowing
Flashing
Firefly
Candle
Breathing
Glittering
Sequential
Grazing
Vertical
Check the pages of each products for specific options.