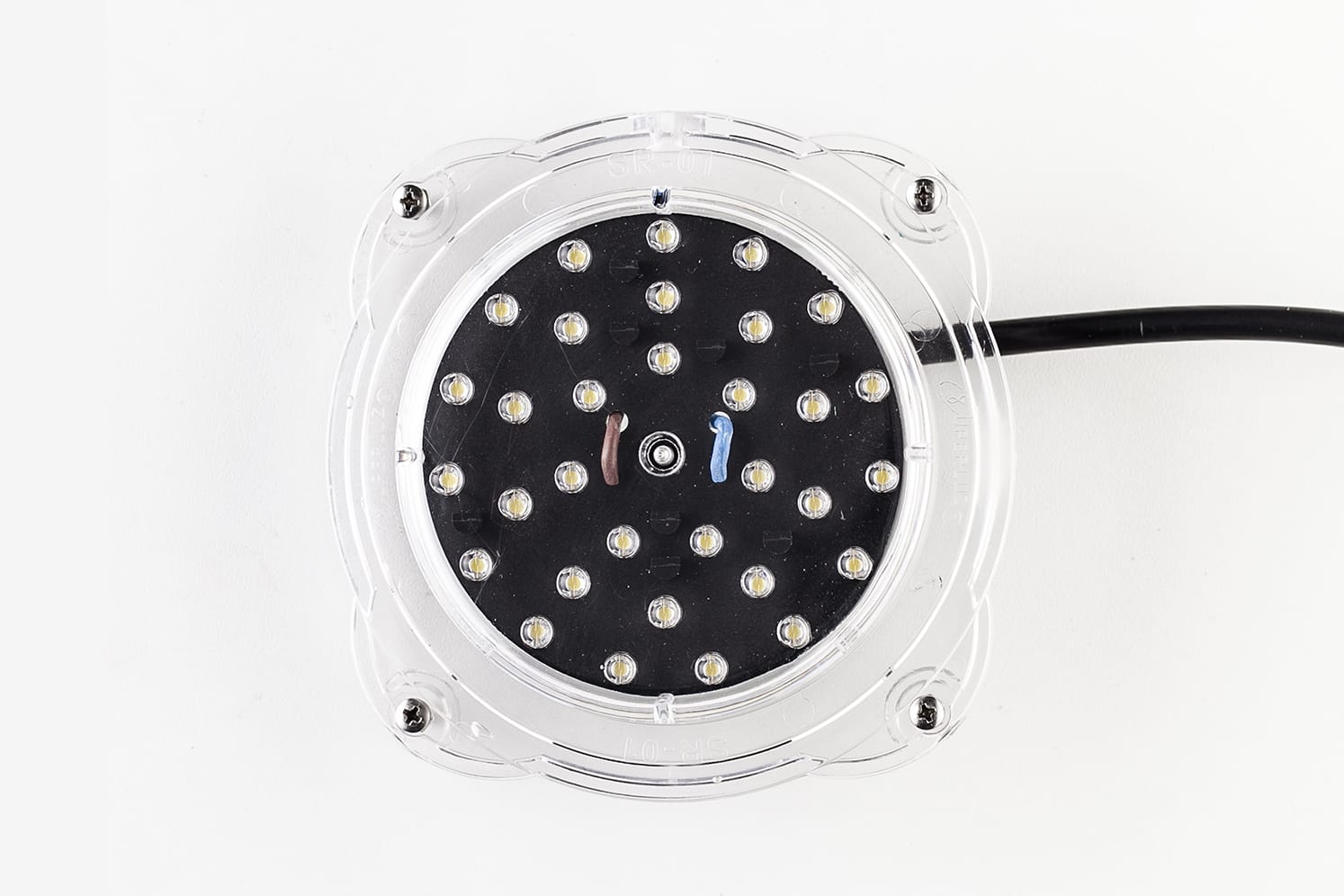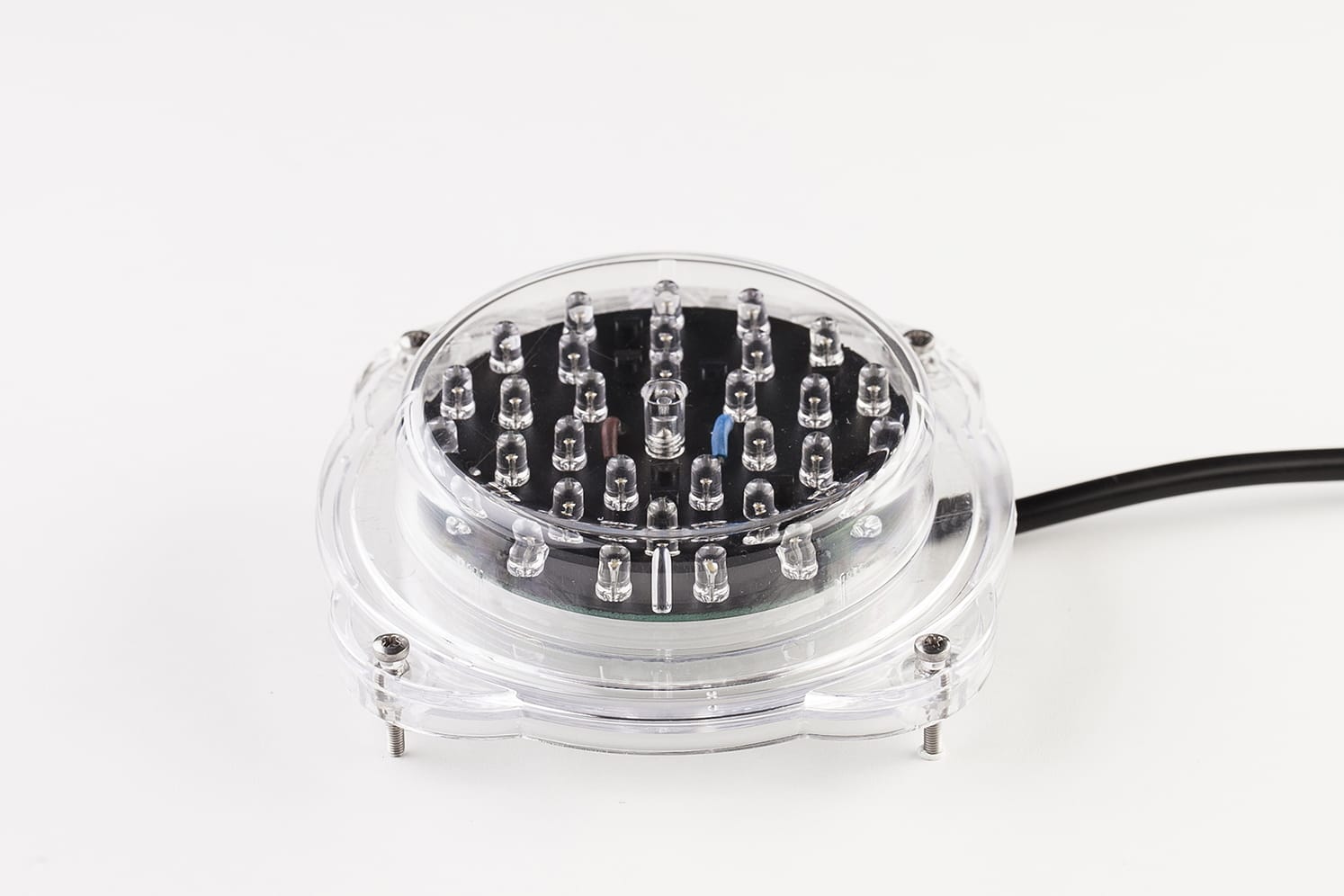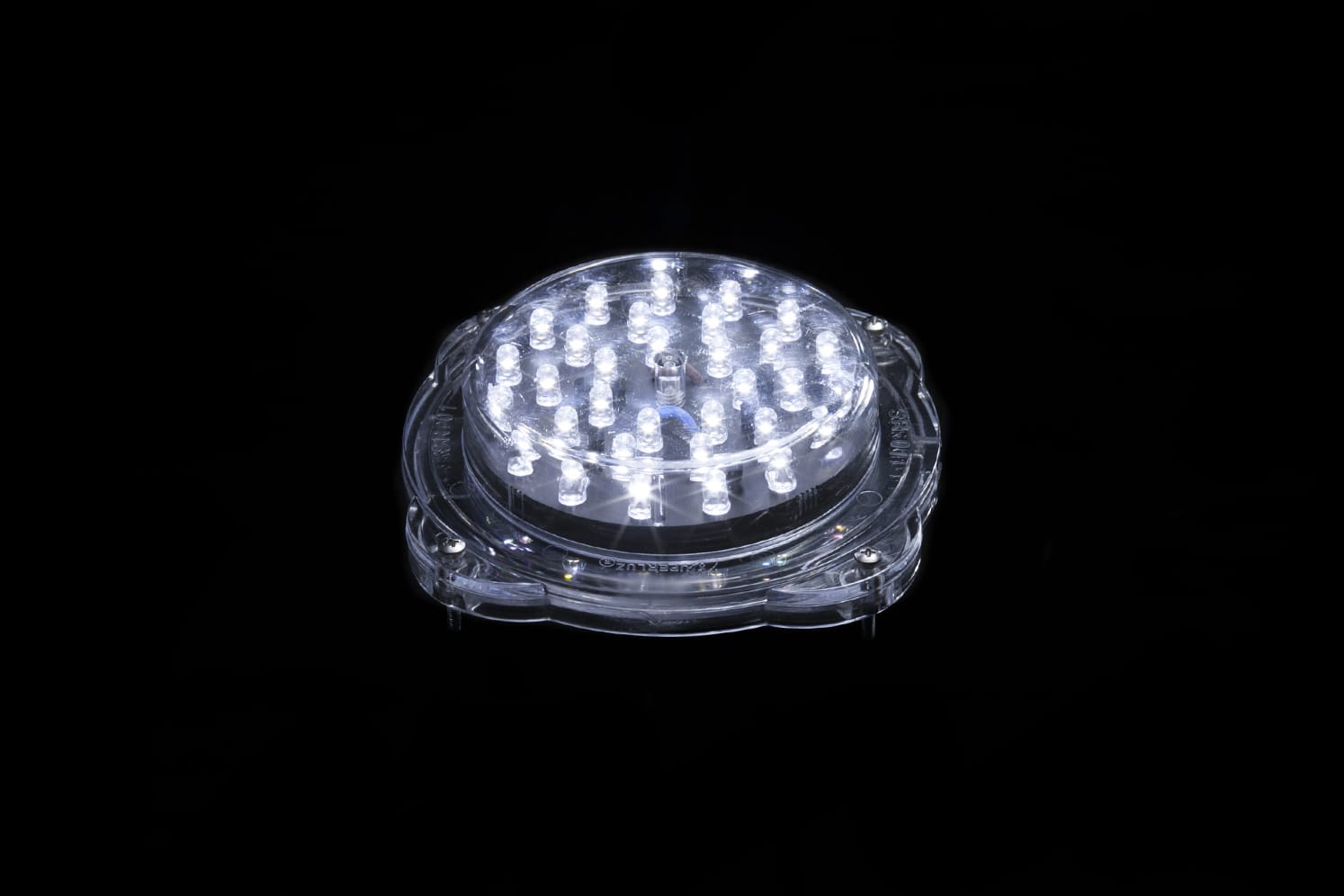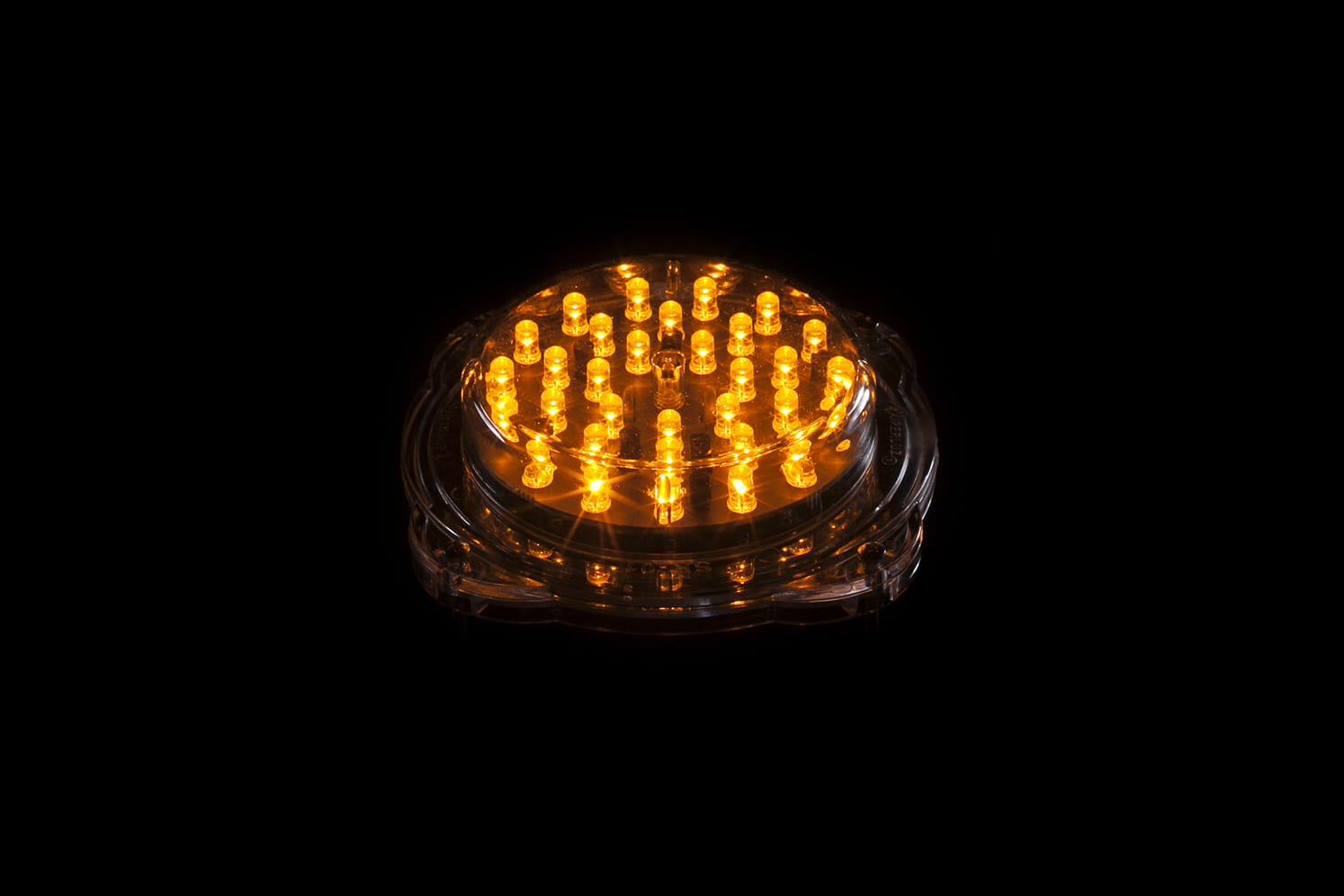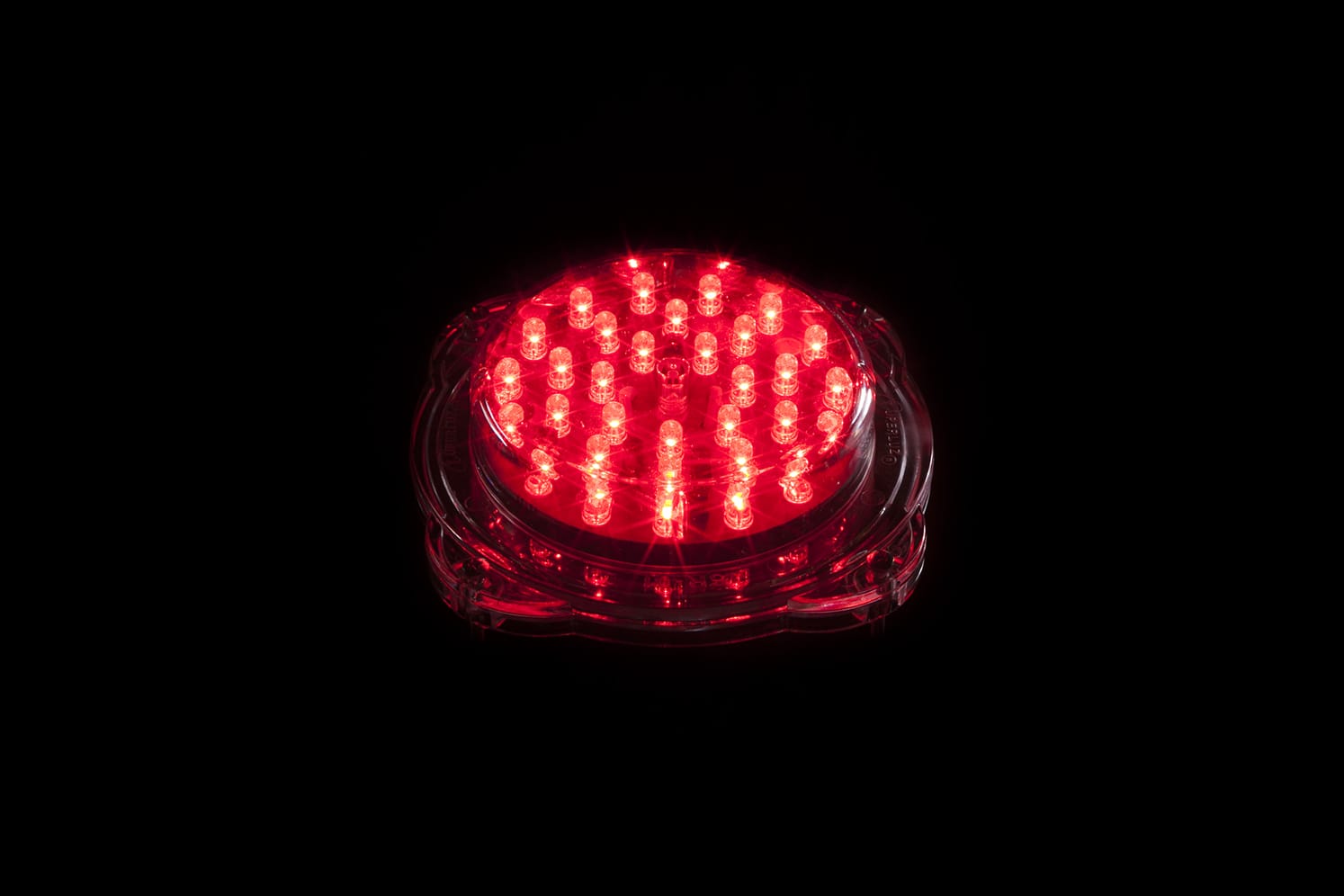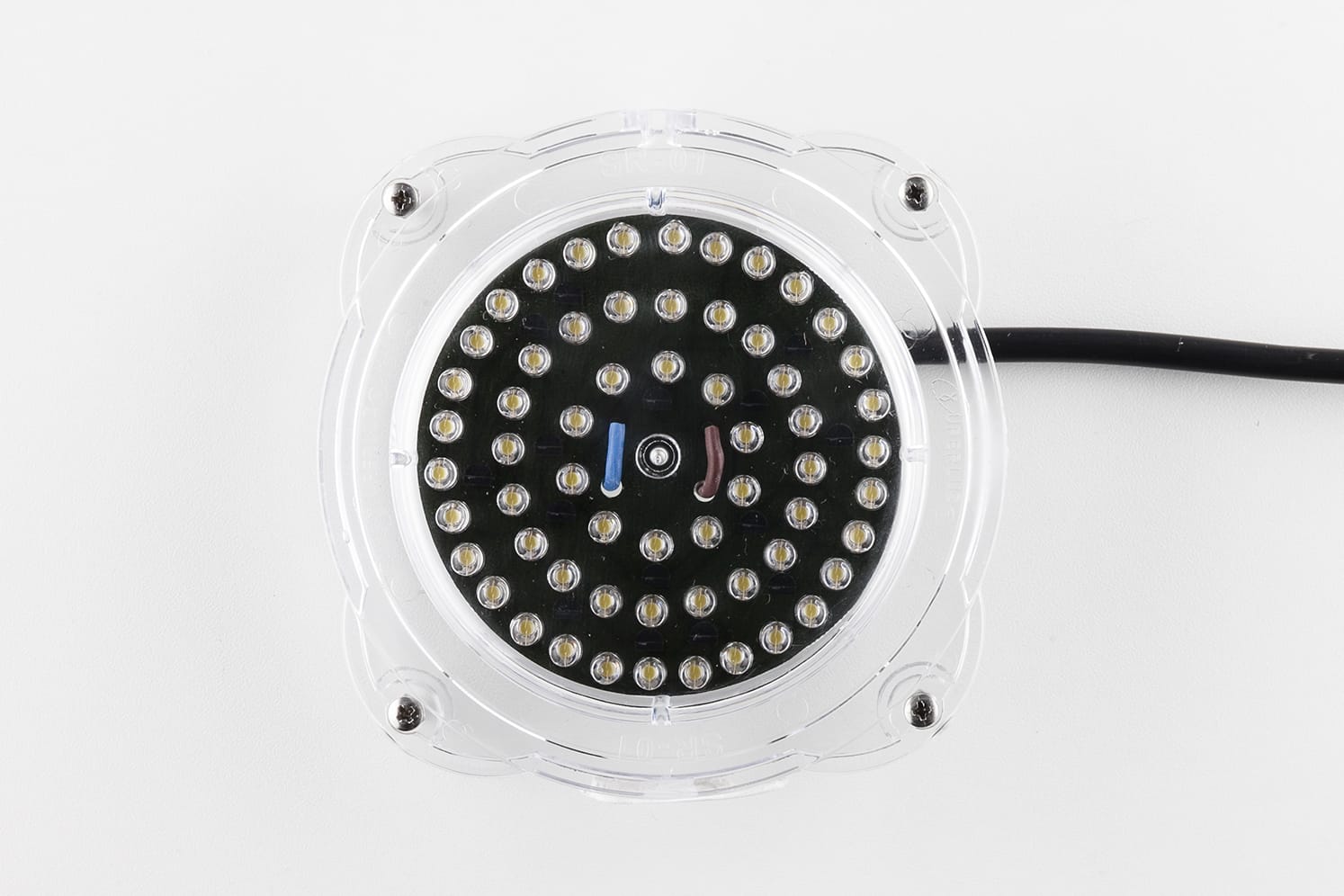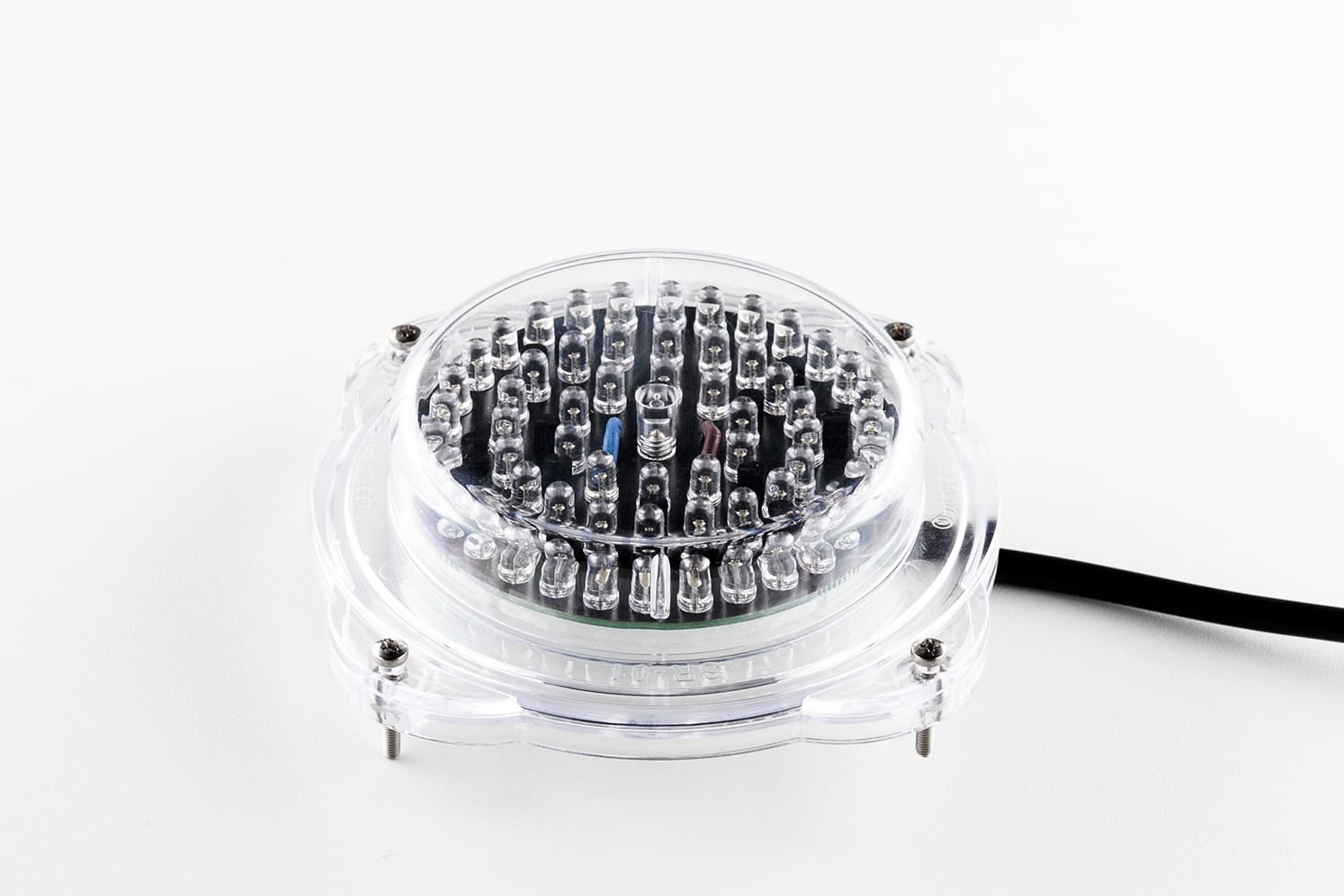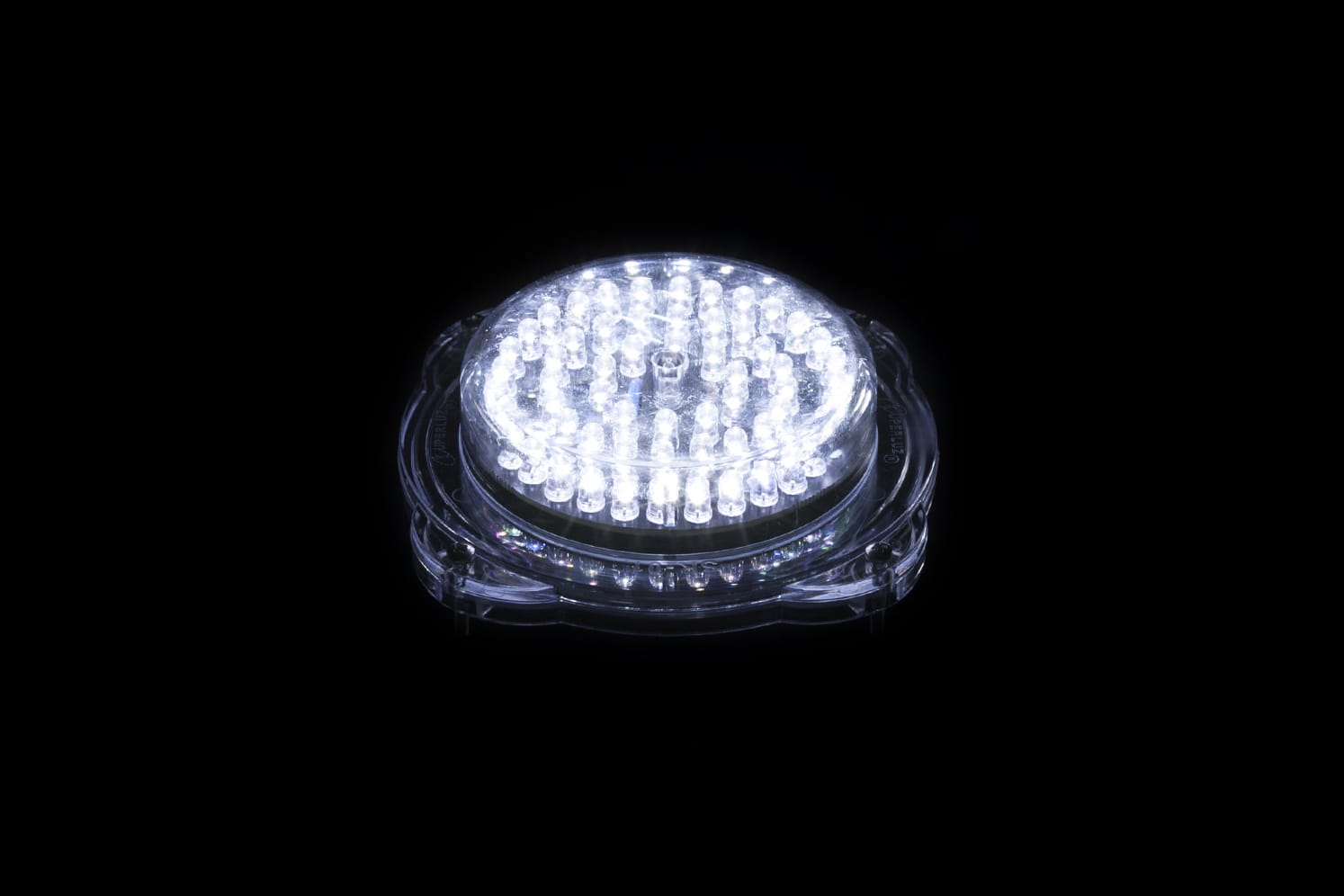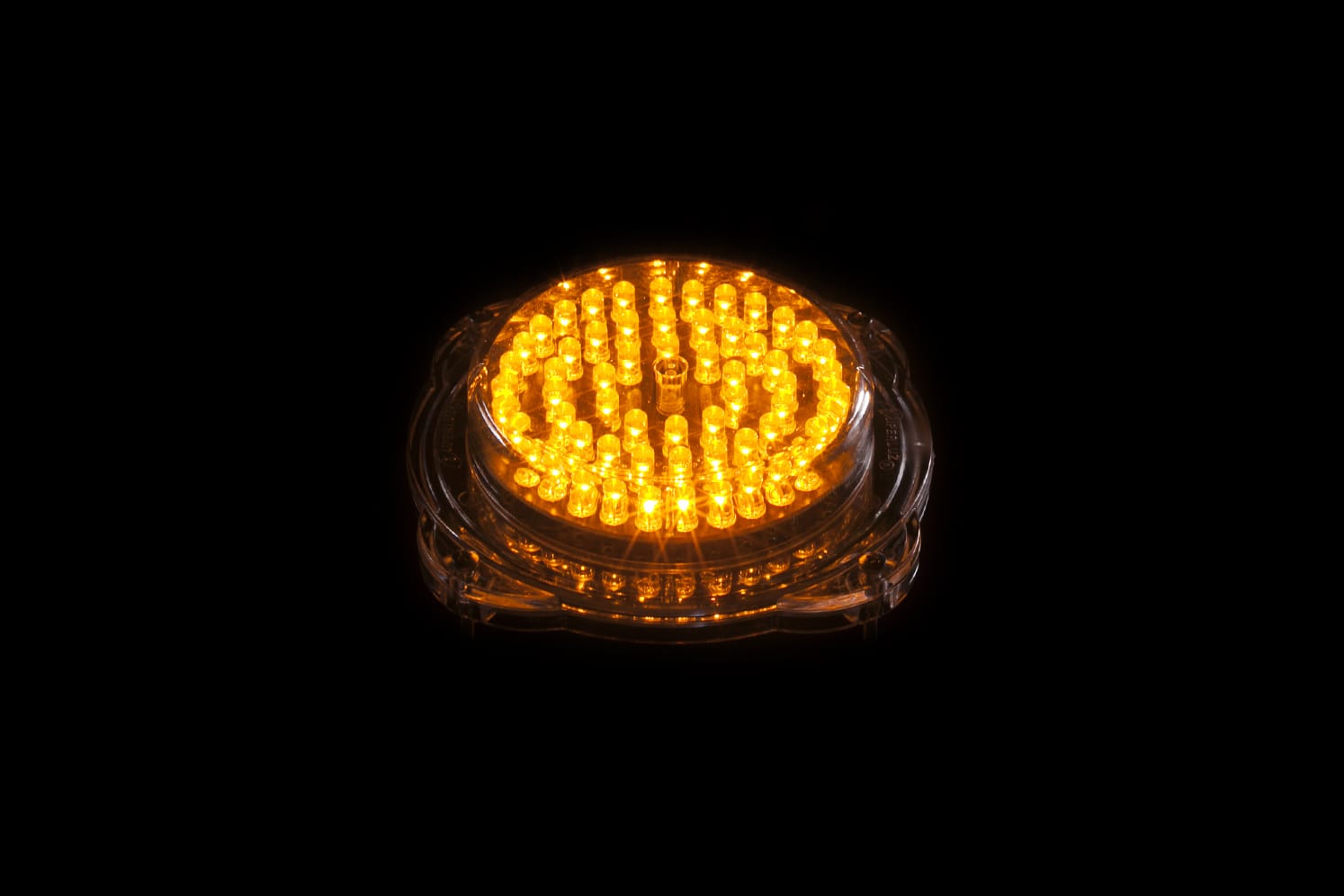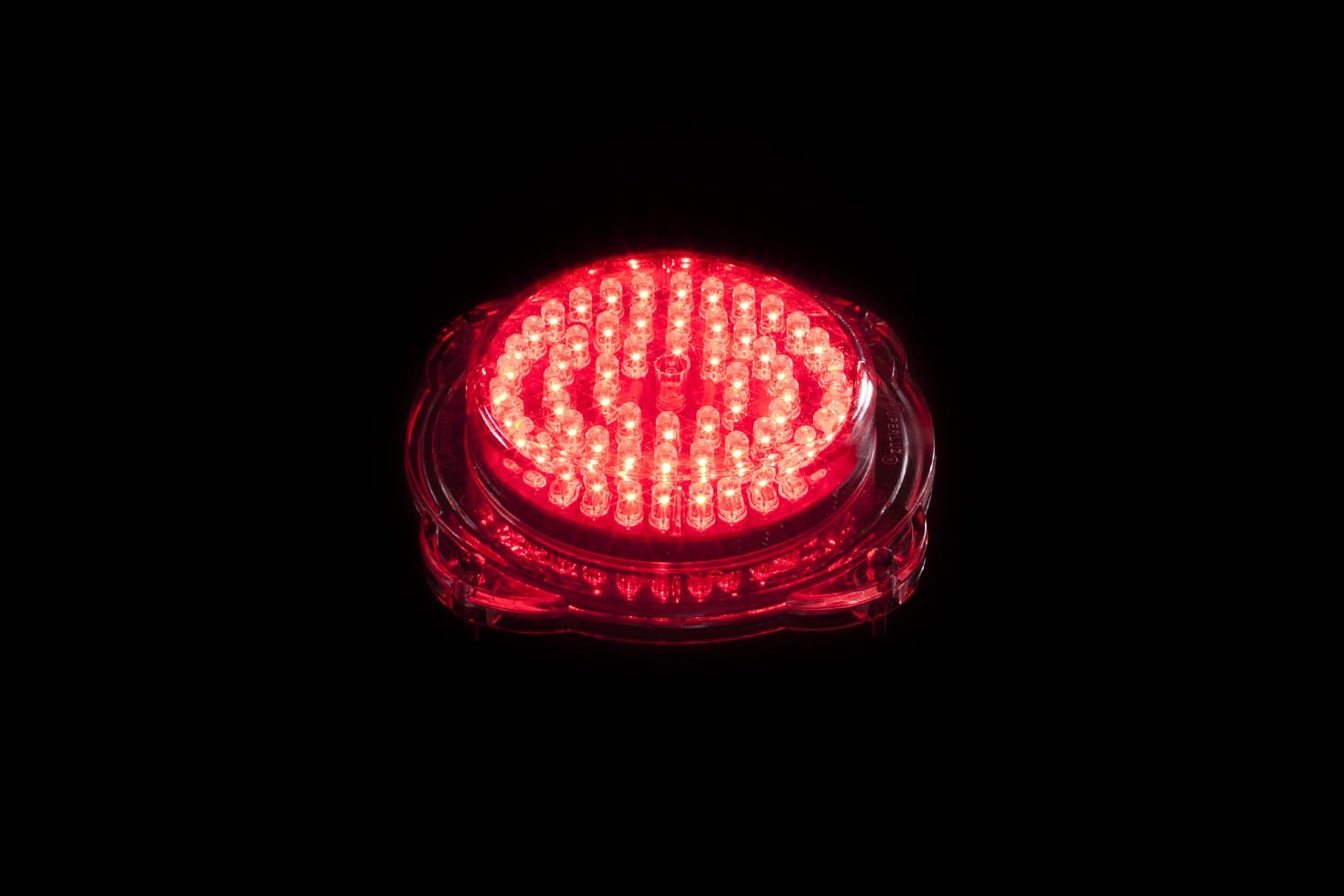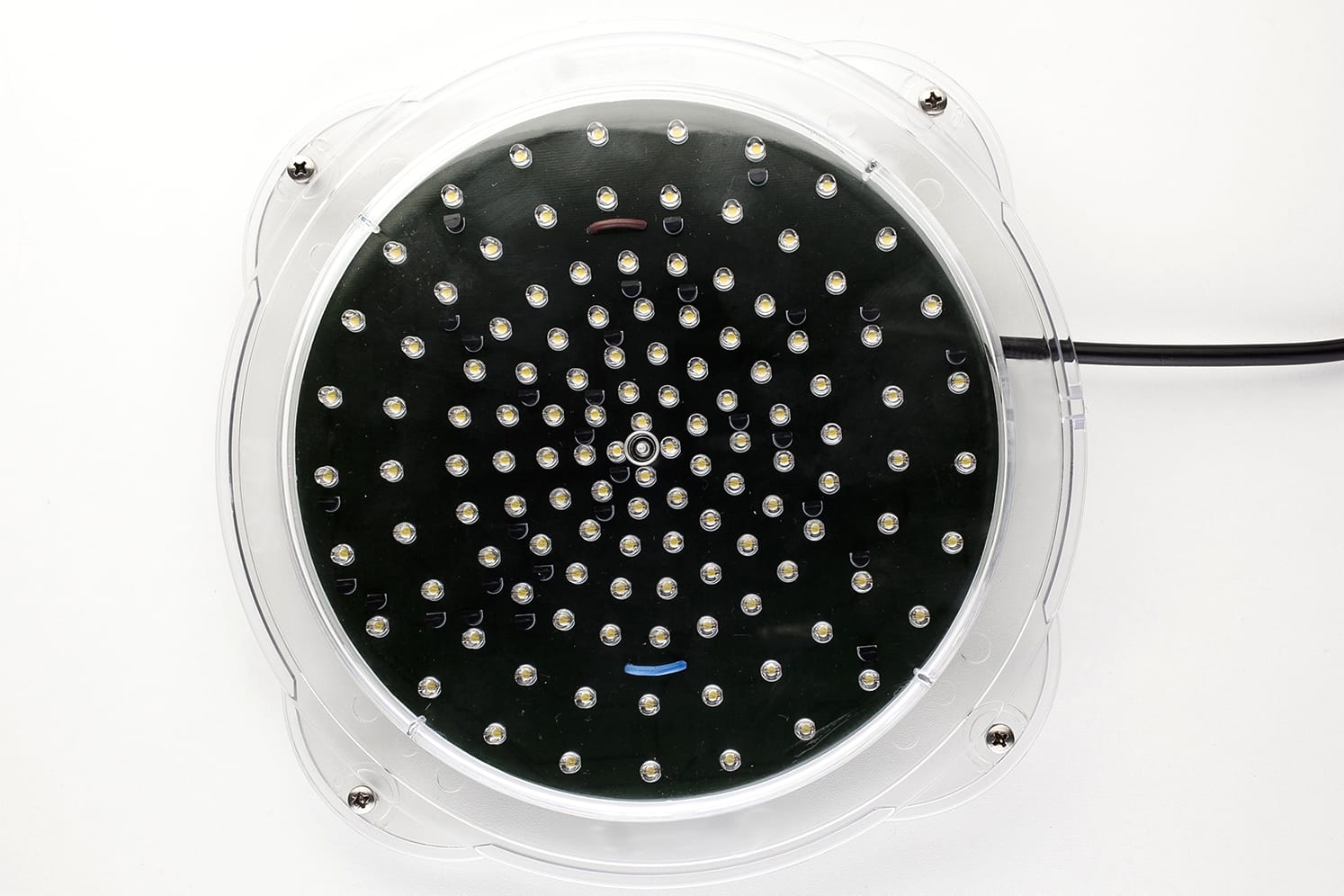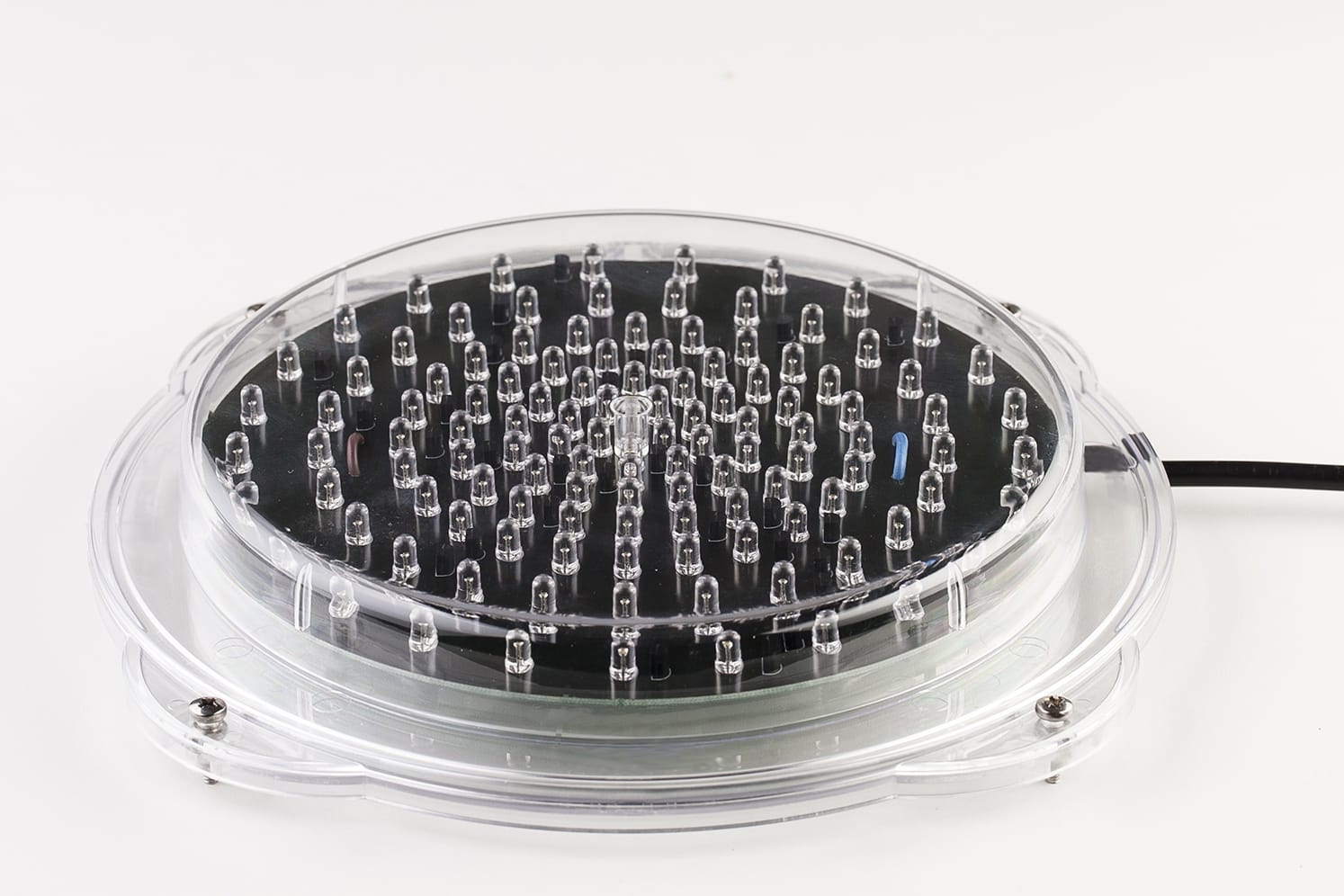 Screw-on LED signalling light
Used for road beaconing on vertical signalling panels or other supports. Low-consumption beaconing solution (very low voltage). Elegantly designed, reliable, multipurpose beaconing device made from quality materials.
ECO-801: 32 LEDs
ECO-802: 60 LEDs
ECO-803: 120 LEDs
Applications
LED Colors
Beaconing
32 LED, 60 LED, 120 LED, Constant, Blinking, Synchronized blinking, Sequential
Customization
Custom wiring
Recycling
Certifications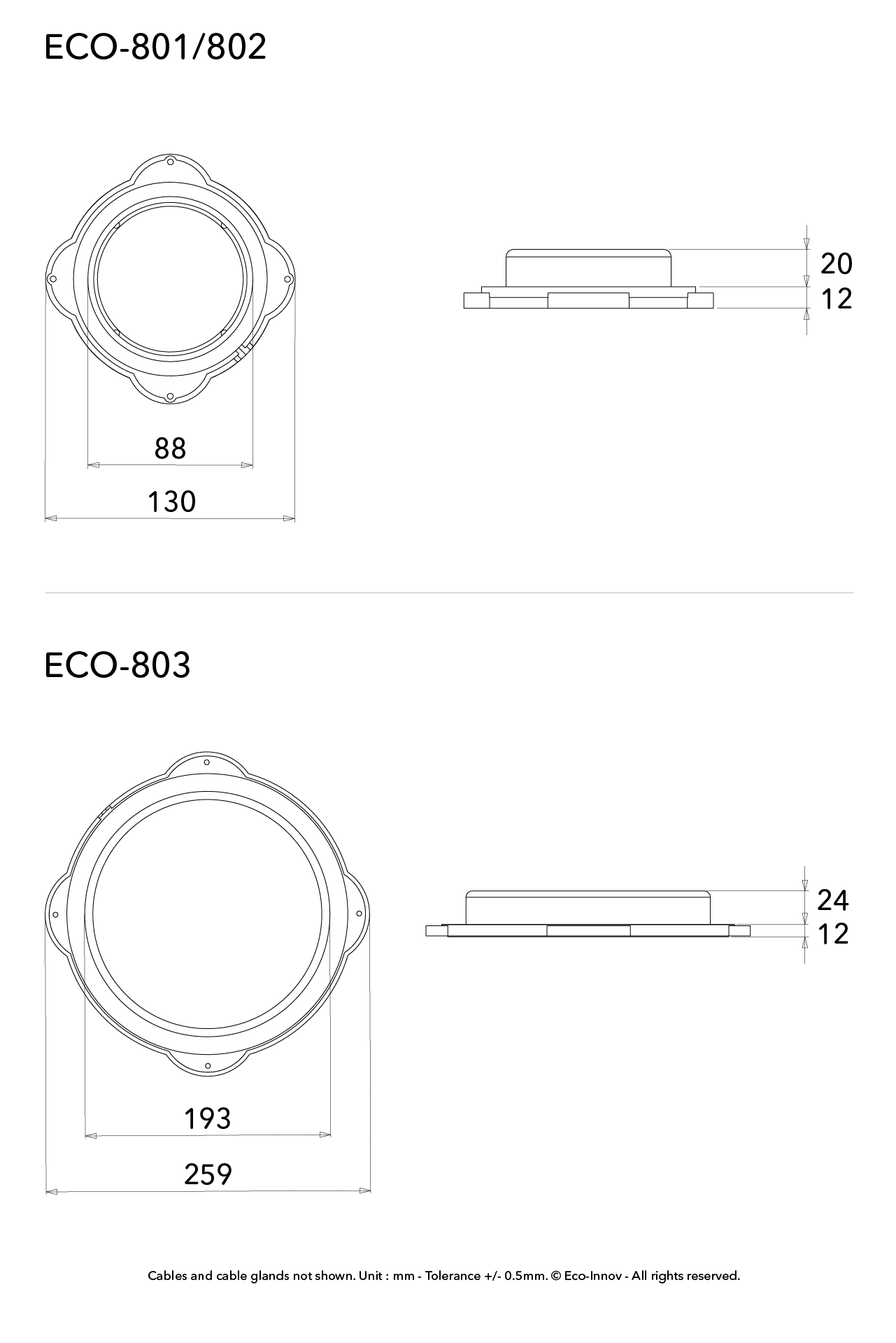 TECHNICAL CHARACTERISTICS
Materials
Polycarbonate.
Power supply / Consumption
12V dc or 24 V dc.
1.92 Wh to 3.84 Wh (ECO-801).
3.6 Wh to 7.2 Wh (ECO-802).
7.2 Wh to 14.4 Wh (ECO-803).
LIGHTING CHARACTERISTICS

ECO-801: 32 LEDs
ECO-802: 60 LEDs
ECO-803: 120 LEDs
Constant, blinking or sequential mode.
LED colours: white, blue, green, red, amber.
Lifespan and warranty
1 year warranty.*
Average lifespan more than 5 years.
* The warranty applies in the event of complete failure of the self-contained lighting system during normal usage. It covers replacement of the faulty article with an identical model delivered free of charge to destinations in metropolitan France, after the faulty article has been returned and analysed. Removal of the faulty article, installation of the new one and any mechanical damage are not covered by the warranty.
Recycling
ECO-INNOV is a founder member of a network that recycles professional WEEE, managed by the eco-organisation Recylum. We pay for our customers' electronic safety, lighting and regulation equipment to be collected at the end of its working life in order to meet our legal obligations and help them to meet theirs.
ECO-INNOV is thus one of the first producers to offer its customers a simple and free solution for collecting their professional WEEE, regardless of when it was marketed. The equipment is collected via a network of professional waste collection centres and certain wholesalers.