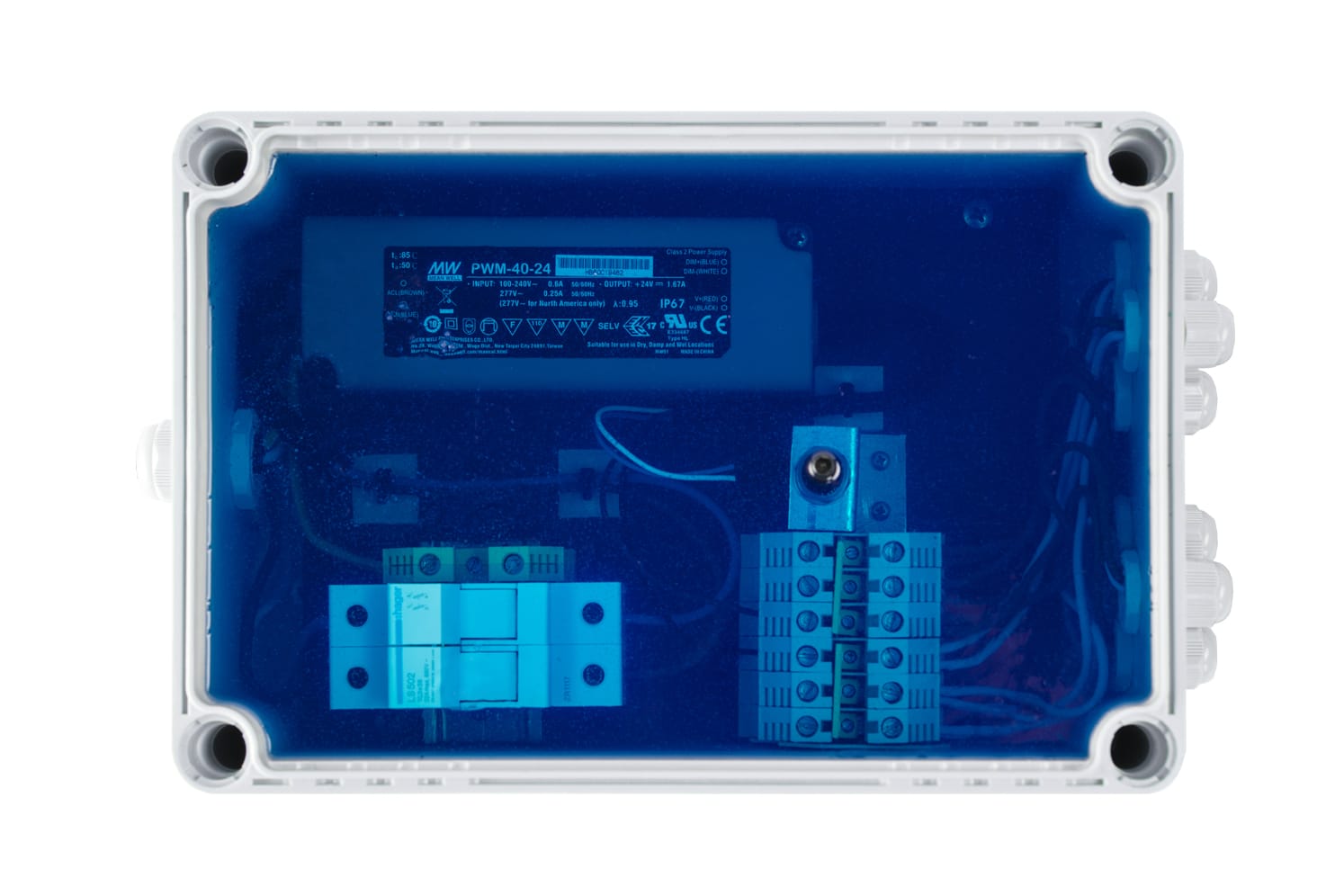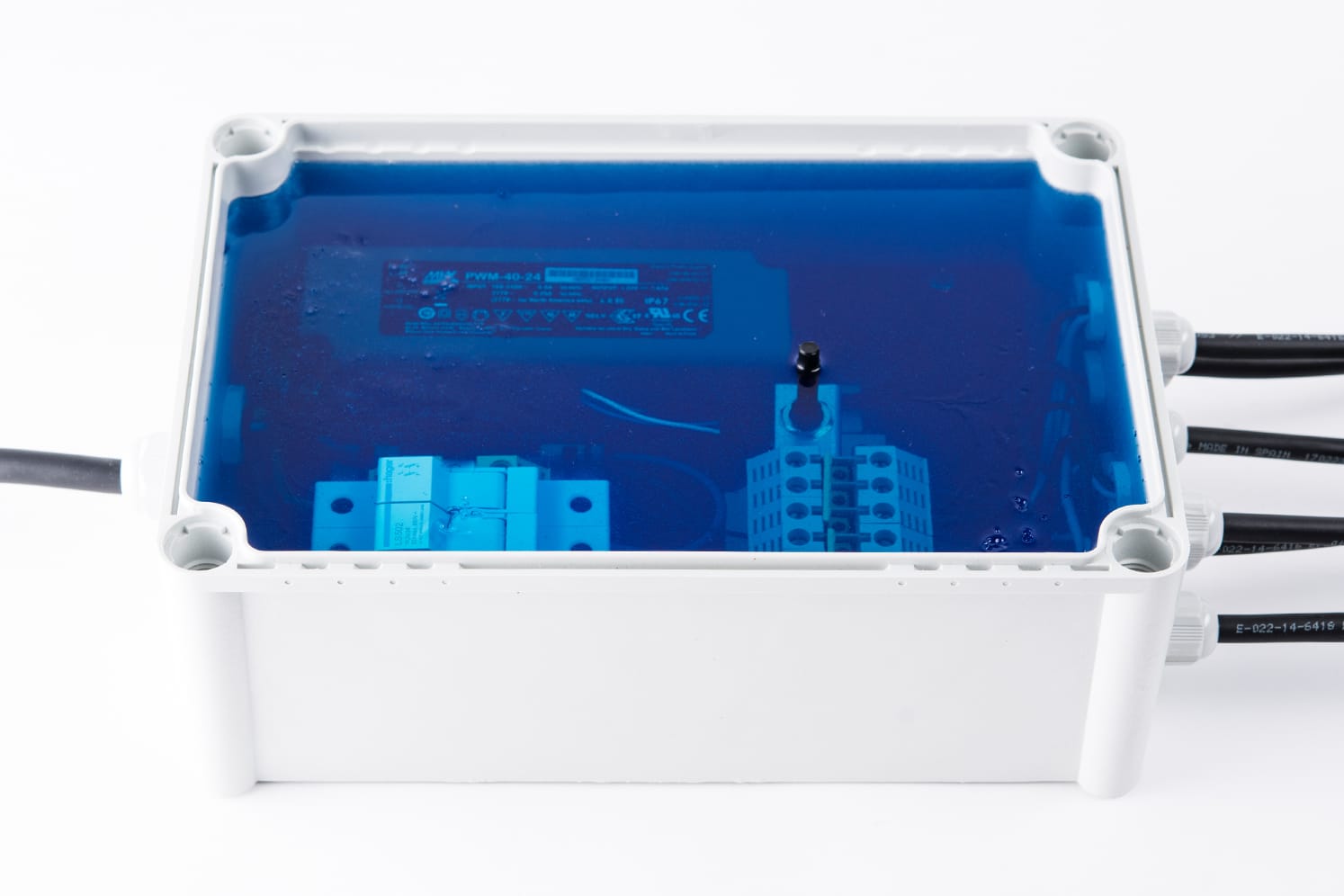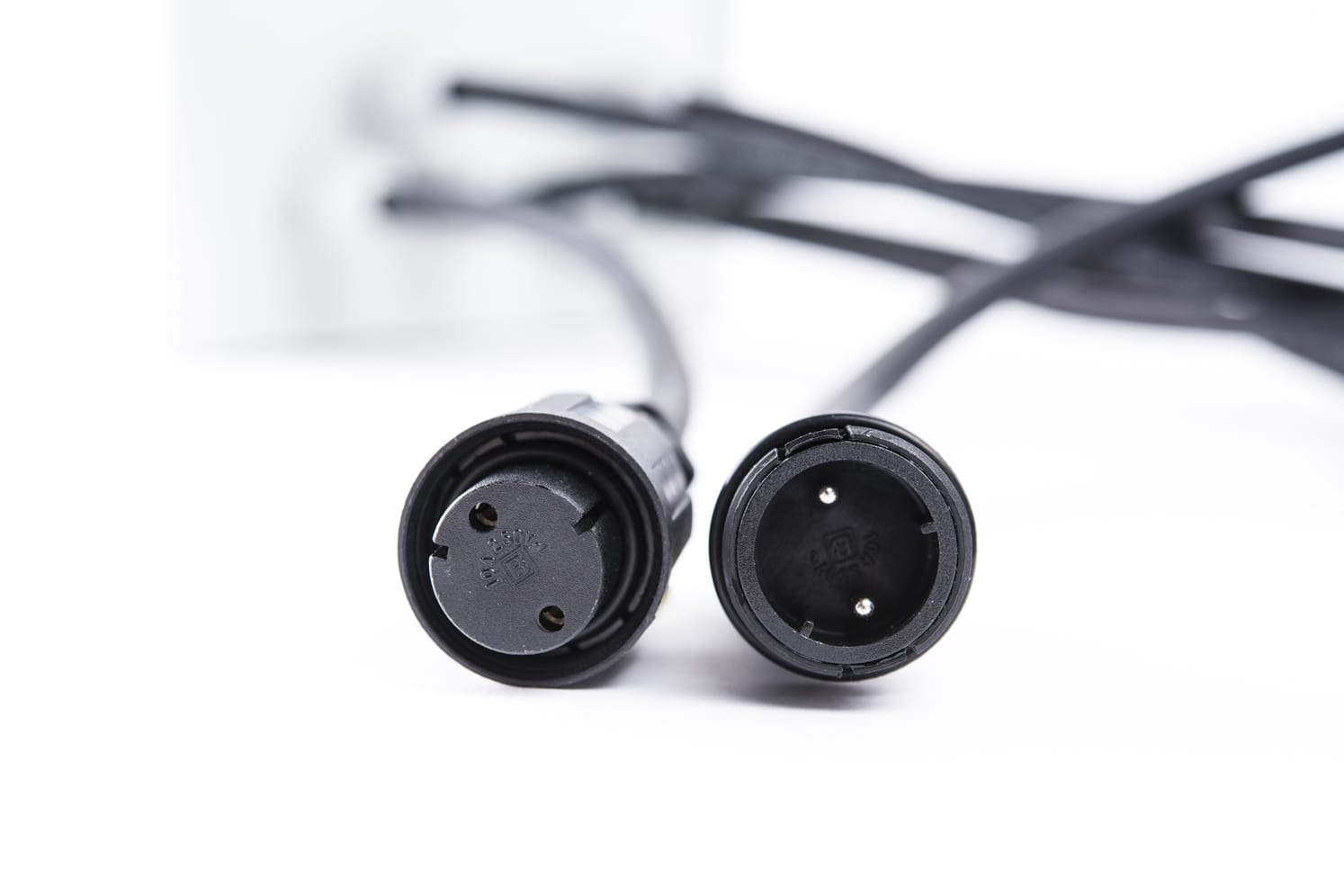 Smart City LED Micro-controller MC-529
Smart city LED beaconing controller for extra low voltage wired studs, enabling a customised beaconing configuration and combined operation with signalling equipment such as radars, bollards or traffic lights. Automated control, synchronisation, remote control, various connectors, MC-529 supports many communication protocols. IP68 sealing. Extra low voltage power supply included.
Standards
Certifications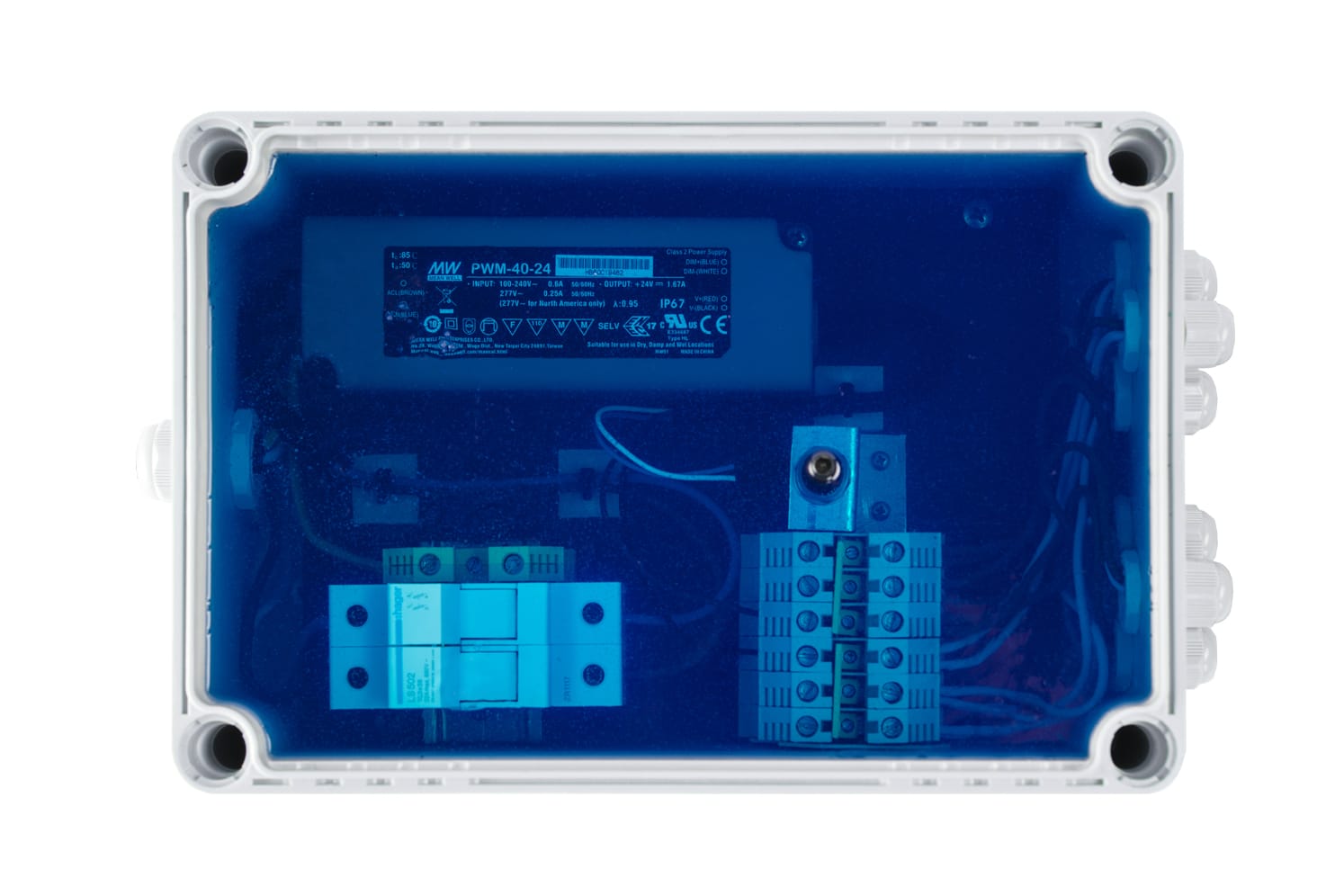 TECHNICAL CHARACTERISTICS
Installation: for buried manhole
Input: 230V AC
Outputs: 1 to 9 lines of studs (optional extension)
Connection : IP68 plug-in connectors
Standard size: 280 x 190 x 130 mm
Customisable beaconing
• LED Power
• Outdoor light sensor
• Lighting duration and intensity
• Light Modes
Automated lighting
• Flashing for speeding
• Synchronisation with traffic lights
• Synchronisation with public lighting
• Numerous sensors and actuators
Remote control
• Failure and peripherals monitoring
• Transmission of logs and alerts
• Remote control with 4G router
• Facilities safety
Customization
• Customized expansion cards
• BT, Wi-Fi, 3G/4G, NB-IoT communication
• Add additional inputs
• Adding additional outputs
Recycling supported by ECOSYSTEM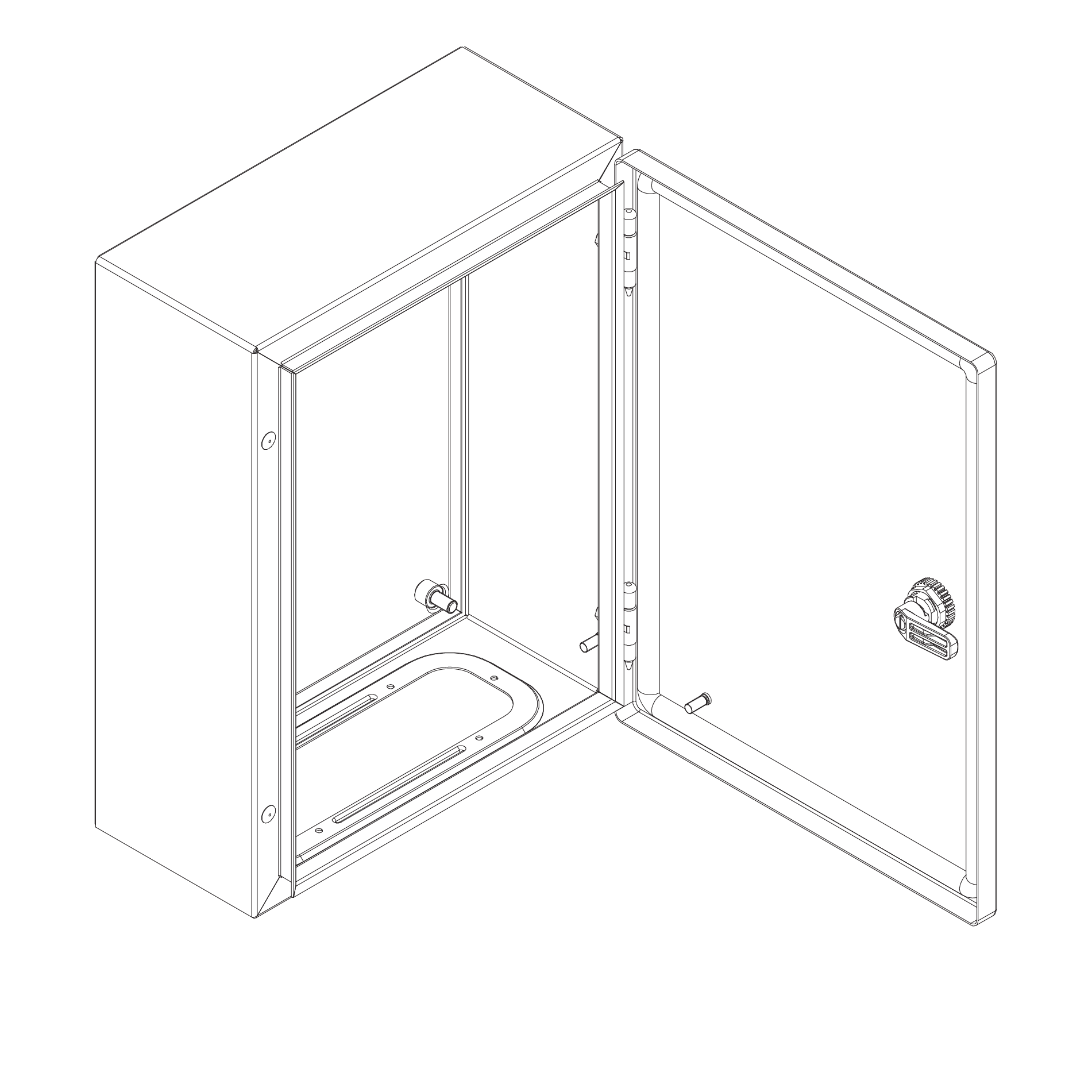 INSTALLATION
Install in a waterproof cabinet. DIN rail optional.
Connection to a 12V DC or 24V DC extra low voltage power supply.
Lifespan and warranty
Lifetime of more than 10 years in 24-hour operation.
2-year warranty*
* The warranty applies in the event of complete failure of the controller system under normal use and installation according to our recommendations. It consists in replacing the defective element by an identical or equivalent article, under the condition of return to ECO-INNOV for analysis. On-site intervention costs are not included. Mechanical damage is not covered.
Recycling
ECO-INNOV is a founder member of a network that recycles professional WEEE, managed by the eco-organisation ECOSYSTEM. We pay for our customers' electronic safety, lighting and regulation equipment to be collected at the end of its working life in order to meet our legal obligations and help them to meet theirs.
The unique identifier FR006801_05MBCK attesting to registration in the register of producers in the EEE sector, pursuant to article L.541-10-13 of the Environmental Code, has been assigned by ADEME to the company ECO- INNOV (SIRET 451 859 409 00026). This identifier certifies its conformity with regard to its obligation to registration in the register of producers of Electrical and Electronic Equipment and the realisation of its declarations of placing on the market with Ecosystem.
ECO-INNOV is thus one of the first producers to offer its customers a simple and free solution for collecting their professional WEEE, regardless of when it was marketed. The equipment is collected via a network of professional waste collection centres and certain wholesalers.