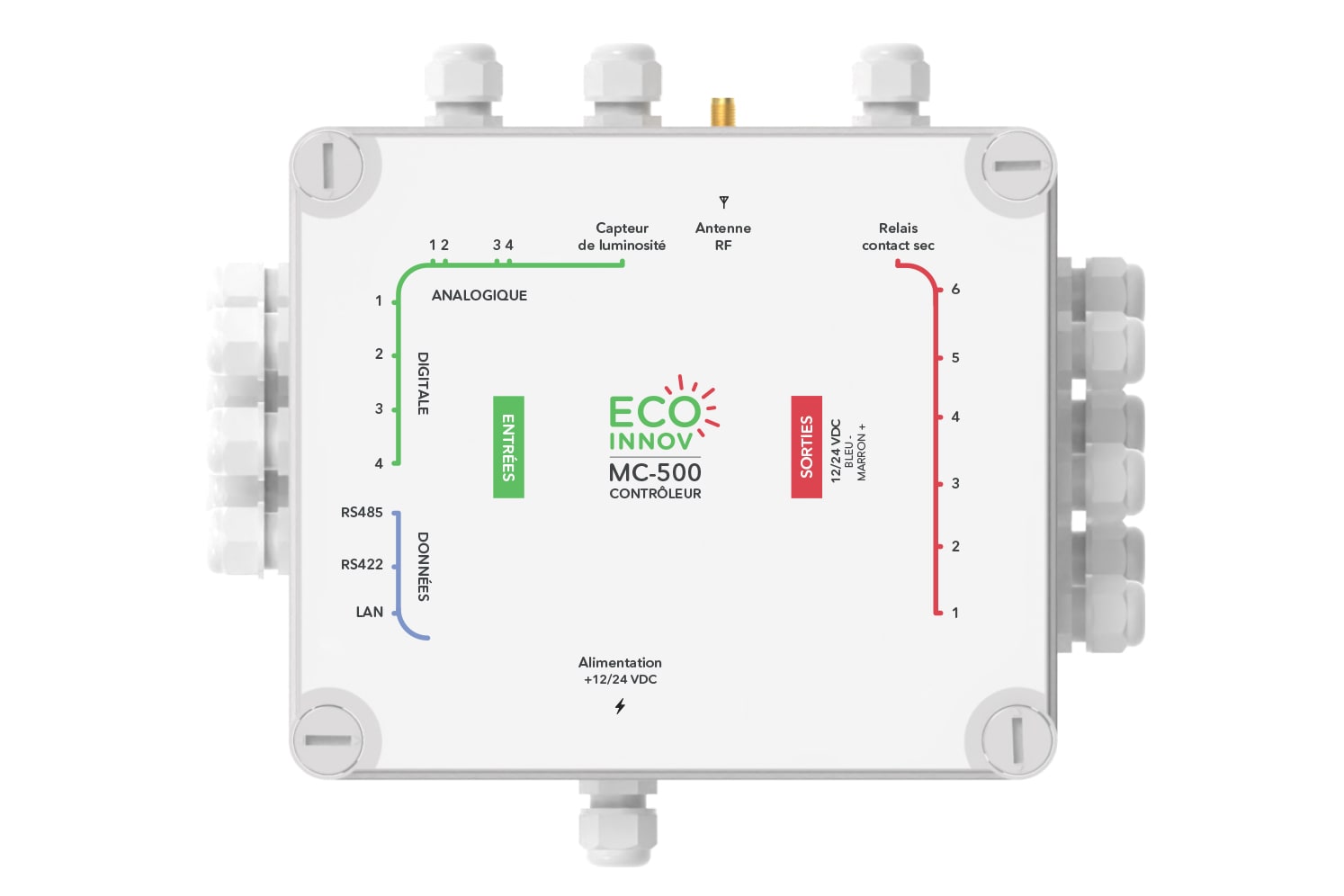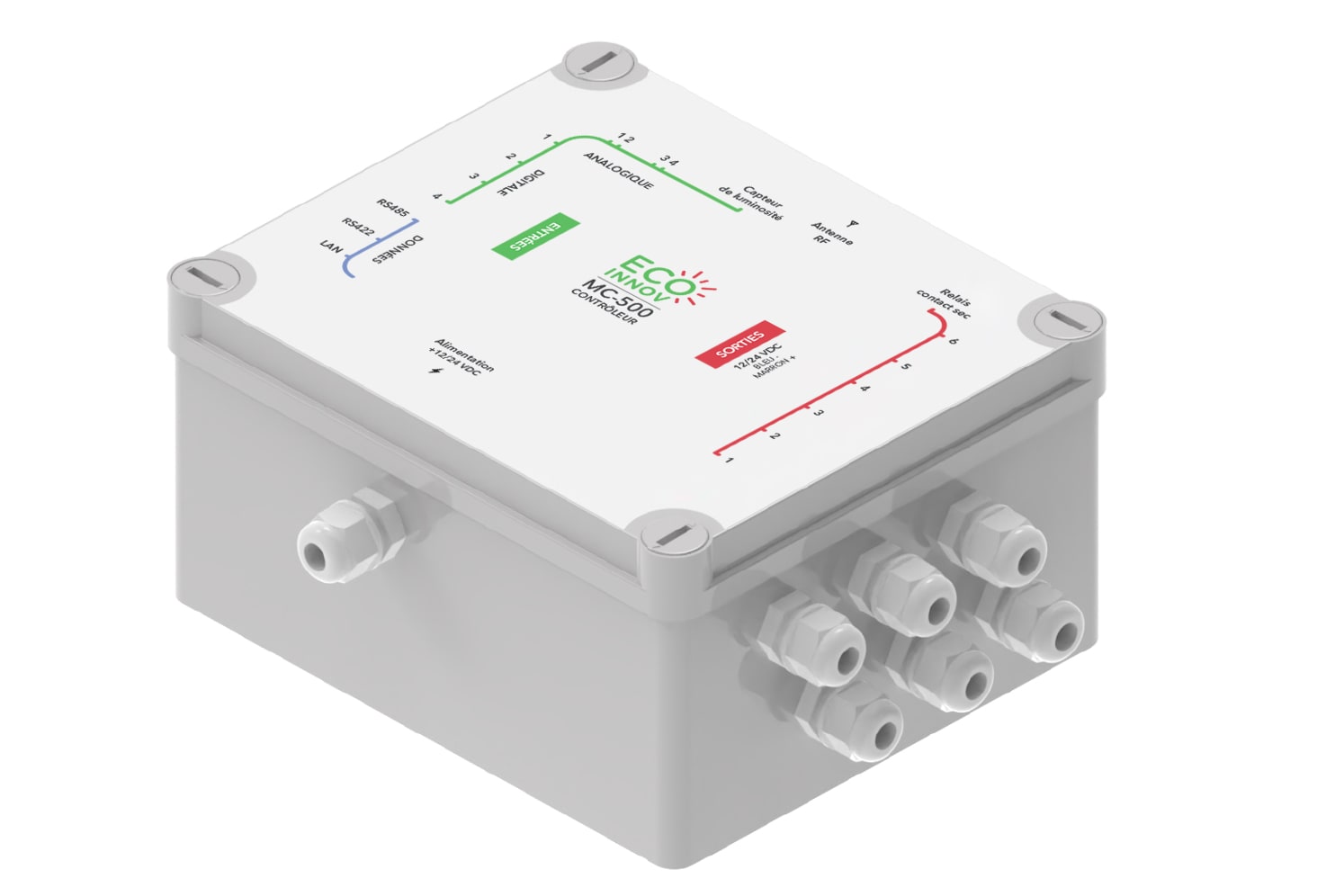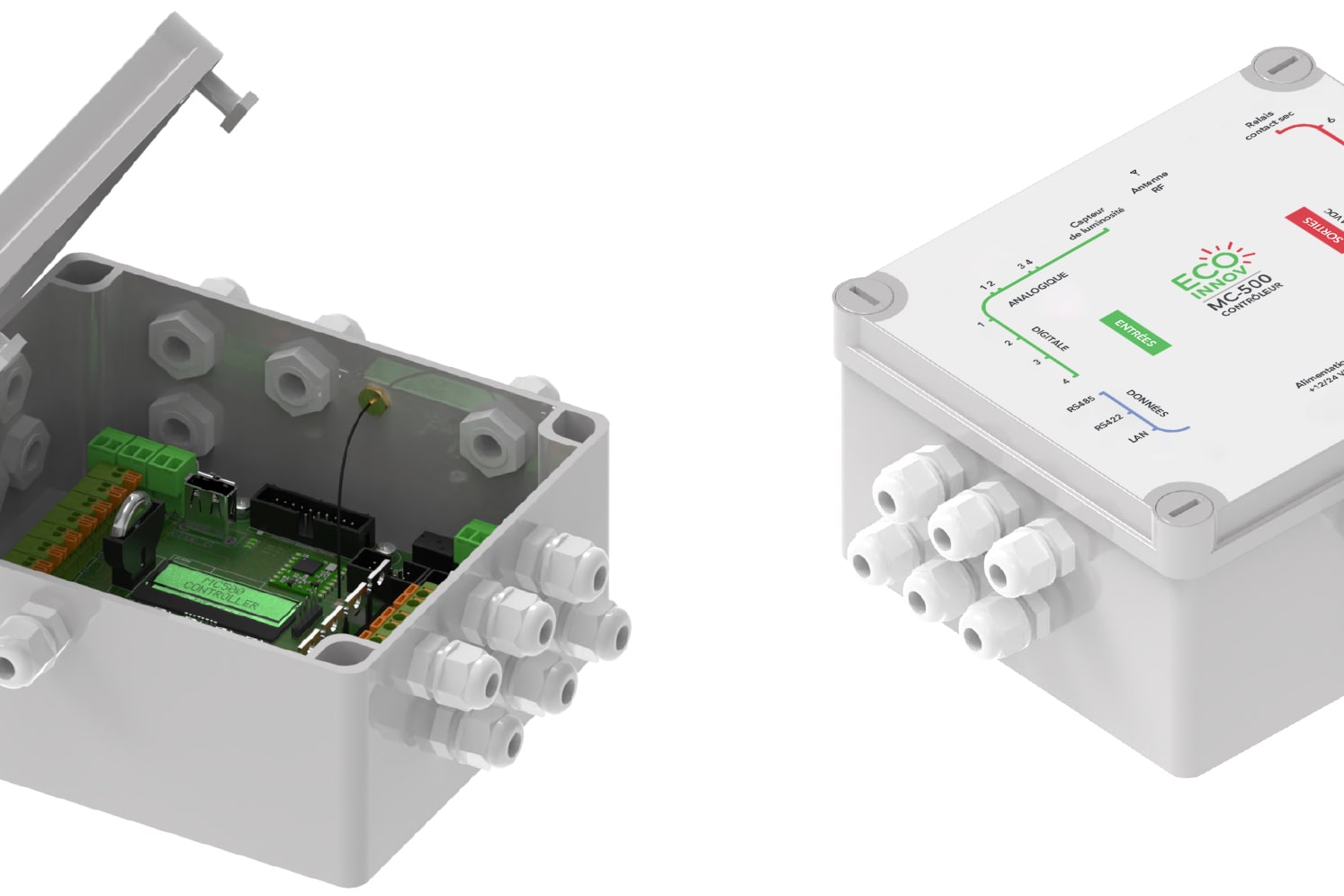 Contrôleur LED pour plots câblés très basse tension.

Microcontrôleur polyvalent MC-500 pour pilotage de plots lumineux à LED très basse tension. Connectique variée pour un fonctionnement combiné avec les équipements de signalisation, tel que radars, bornes ou feux tricolores. Nombreux protocoles de communications supportés.
Standards
Certifications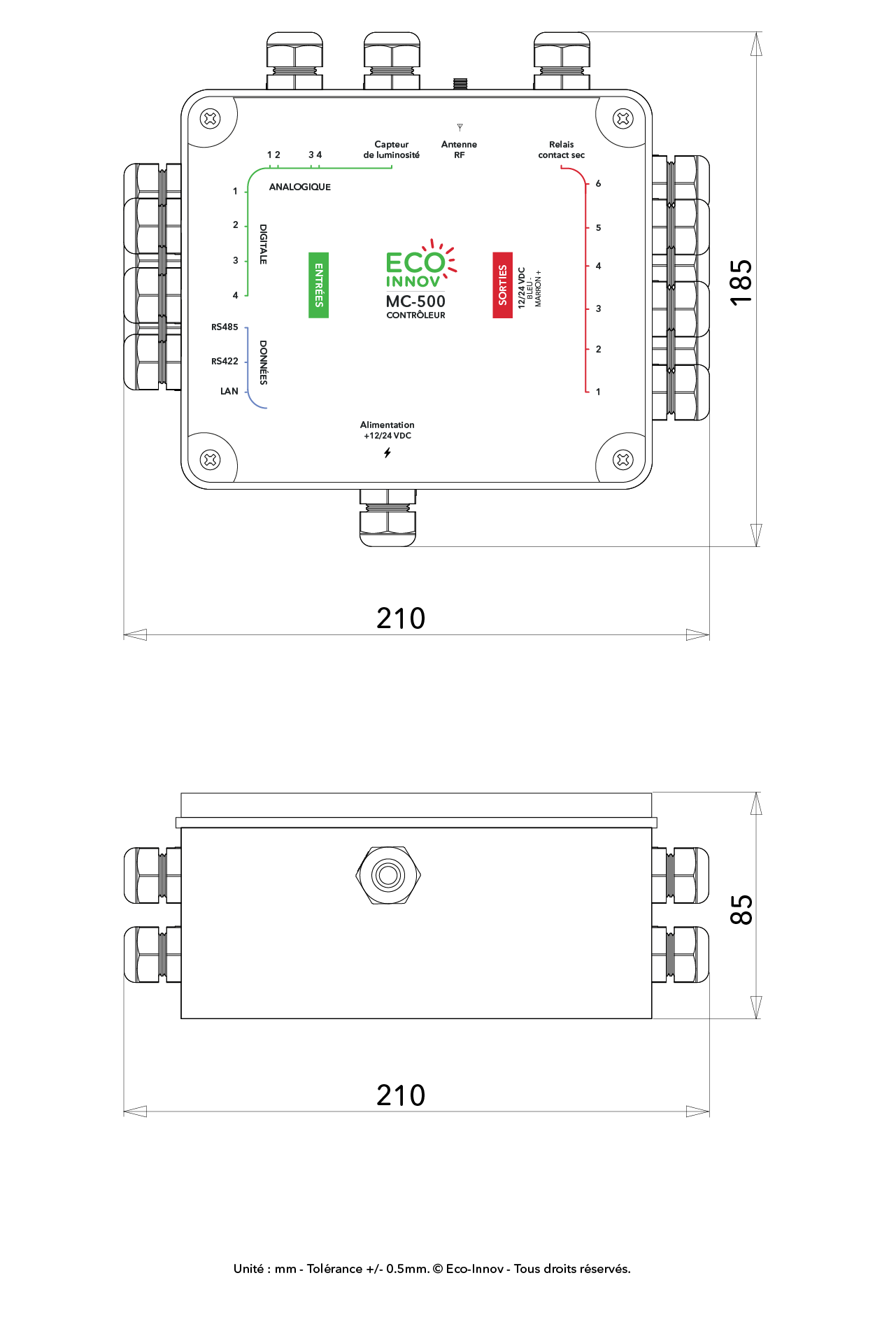 CARACTÉRISTIQUES TECHNIQUES
Dimensions : 200 mm x 160 mm x 80 mm
Pilotage et synchronisation des plots lumineux
Gestion de la puissance des LED au % près
Gestion des fréquences de clignotement, temps d'allumage des LED, temps de pause…
Capteur de luminosité pour adapter la puissance des LED le jour et la nuit
Entrées digitales pour récupérer les informations des équipements de signalisation
Possibilité de contrôler jusqu'à 6 lignes de plots câblés
Alimentation 12V DC ou 24V DC
Recyclage pris en charge par ECOSYSTEM
INSTALLATION
Installer dans une armoire étanche. Rail DIN en option.
Raccordement sur une alimentation très basse tension 12V DC ou 24V DC.
Durée de vie et garantie
Durée de vie supérieure à 10 ans en fonctionnement 24h/24.
Garantie 2 ans*
* La garantie s'applique en cas d'arrêt définitif du système lumineux dans le cadre d'une utilisation normale et d'une installation conforme à nos recommandations. Elle consiste à remplacer l'élément défaillant par un article identique ou équivalent, sous condition de retour chez ECO-INNOV pour analyse. Les frais d'intervention sur site ne sont pas inclus. Les dégâts mécaniques ne sont pas couverts.
Recycling
ECO-INNOV is a founder member of a network that recycles professional WEEE, managed by the eco-organisation ECOSYSTEM. We pay for our customers' electronic safety, lighting and regulation equipment to be collected at the end of its working life in order to meet our legal obligations and help them to meet theirs.
ECO-INNOV is thus one of the first producers to offer its customers a simple and free solution for collecting their professional WEEE, regardless of when it was marketed. The equipment is collected via a network of professional waste collection centres and certain wholesalers.